Allow the serene sounds of a relaxing sounds app to melt your stress away, transporting you to the sweet, comforting tranquility of your happy place...
A relaxing sounds app can help you unwind and provides relaxing sounds on-demand.  Do long days leave you feeling stressed, unable to unwind and let go of worry and tension? If your daily life seems full of constant sources of stress, you're not alone. According to a 2017 Gallup Survey, eight out of ten Americans say they feel stress sometimes or frequently during their day. With stress so pervasive, many of us could use some help relaxing. Science tells us that certain sounds can promote relaxation and relieve anxiety. And now, there are apps that curate relaxing sounds based on scientific findings, and then personalize them to you. Discover how a relaxing sounds app can help relieve your stress and elevate your serenity.
Why try a relaxing sounds app? … The benefits of relaxation
According to the Mayo Clinic, relaxation is extremely good for our health. If you're feeling like you don't have time to relax, you might want to consider what relaxation can do for you. Understanding the power of relaxation, you'll feel better about making relaxing a priority in your life. Here is the (long!) list of health benefits the Mayo Clinic links to relaxation:
Slowing heart rate
Lowering blood pressure
Slowing your breathing rate
Improving digestion
Maintaining normal blood sugar levels
Reducing activity of stress hormones
Increasing blood flow to major muscles
Reducing muscle tension and chronic pain
Improving concentration and mood
Improving sleep quality
Lowering fatigue
Reducing anger and frustration
Boosting confidence to handle problems
Sounds have the power to relax us
Many scientific studies demonstrate the power of sound when it comes to calming us — body and mind. Below are some studies that point to how sound can give us access to the health and wellness benefits of relaxation.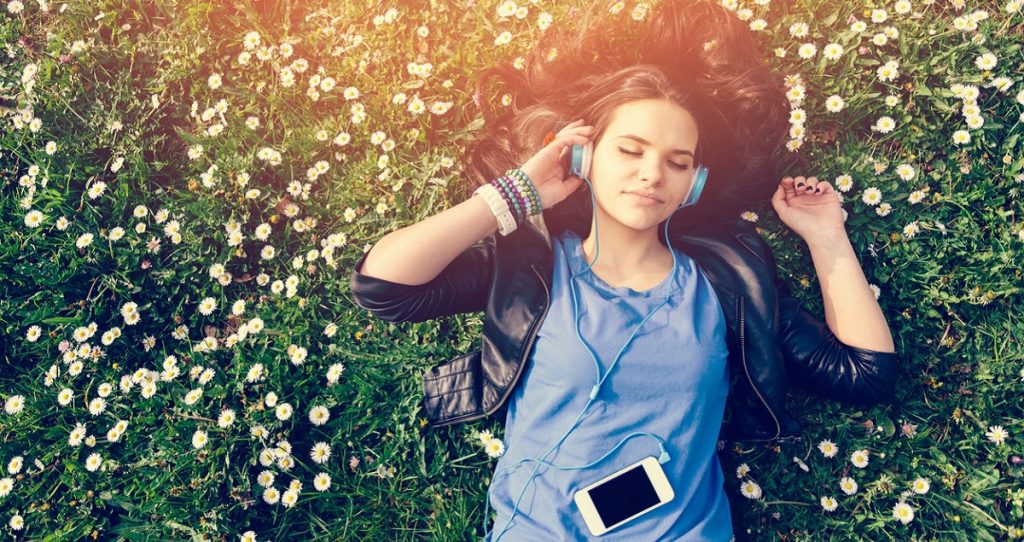 Natural sounds
One study published in the Journal of Environmental Psychology, identified bird songs and calls as the natural sound most commonly associated with perceived stress recovery and attention restoration.
A study investigating how music affects stress actually found the lowest levels of cortisol (the primary stress hormone) in participants listening to the sound of rippling water.
Musical sounds 
A study published in Complementary Therapies in Medicine, found monochord music sounds to be effective in reducing anxiety and improving relaxation during chemotherapy.
A study in the Journal of Music Therapy found music significantly improved terminally ill patients' level of contentment.
One study on how different types of music help cope with stress identified classical music as the most effective. The study found classical music significantly reduces anger and anxiety, and increases relaxation.
 A study published in Complementary Therapies in Medicine found pentatonic music can be very effective at decreasing stress.
Endel: A personalized relaxing sounds app
A small Berlin-based team of artists, developers, and scientists created a new relaxing sounds app called Endel. They founded Endel based on their expert understanding of the direct impact sound has on our physiological and psychological wellbeing. Endel bases its soundscapes on scientific findings, such as how white noise helps infants sleep, how relaxing sounds reduce stress and anxiety, and how relaxing sounds have a positive effect on heart rate and blood pressure.
The personalized, adaptive audio environments generated by Endel help listeners align their mind and body. App users have four Endel listening modes from which to choose: Relax, Sleep, Focus, and On-the-Go.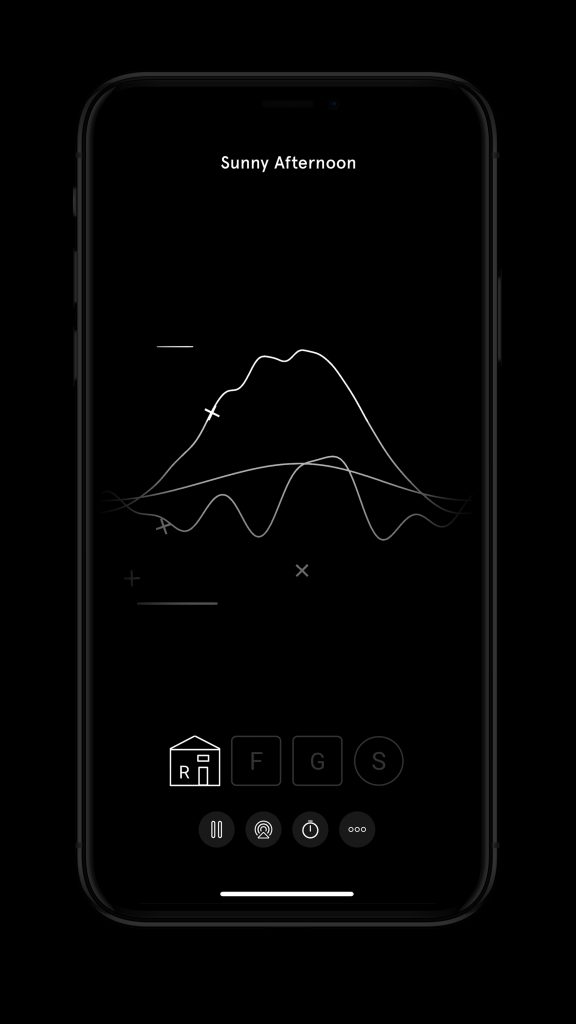 The core algorithm of Endel operates based on circadian rhythms, pentatonic scale, and sound masking. The app then personalizes these generative soundscapes by adapting in real-time to different personal inputs. These inputs include heart rate, location, time, and weather. Endel's use of pentatonic scale and pure intonation create simple sounds that are both pleasant and physiologically natural. Through sound masking, Endel utilizes specially tuned noises to make distracting sounds and harsh interruptions — all of which might cause stress — less audible.
Based on Endel's user survey, people listening to the app reported an anxiety decrease of 3.6 x. If you're stressed out or anxious, Endel can help. This is a relaxing sounds app that adapts to your needs, immersing you in sounds that can effectively calm your mind and ease your bodily tension. Let the feelings of comfort and safety generated by Endel's Relax Mode transport you to your happy place. The Endel app is currently available on iOS and will be coming soon to macOS, tvOS, Amazon Alexa, and Android.
You can download the Endel app here, or via the button below.